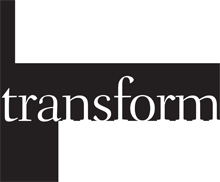 Transform Magazine: Advertising Giant WPP Announces Merger of Five Leading Brand Agencies – 2017
In a surprising move, five of the most renowned branding agencies announced their intention to team up to create a cohesive global brand agency following a restructuring of parent company WPP. Scheduled to launch in January 2018, the merger will see Brand Union, partners, Lambie-Nairn, Addison Group, and VBAT come together to form a monster, as yet unnamed. The expertise of the new agency covers the entire design and branding sector.
The five agencies, all of which belong to the British multinational advertising and public relations firm WPP, differ considerably in terms of their strengths and client offerings. However, the merger plans to play on the expertise of the design consulting firm, the global influence of Brand Union, the creative excellence of the partners, the graphic prowess of Lambie Nairn, the corporate clientele of Addison Group and VBAT's premium product offering, based in Amsterdam. Of the five, VBAT has announced that it is the only subsidiary that will continue to operate under its current brand.
Jim Prior, current Global CEO of Partners and Lambie-Nairn, and future Global CEO of the new agency, says: "Our clients and our industry are ready for change and by bringing these agencies together we can serve clients across the spectrum. sectors, capacities and geographies. This convergence builds the next generation brand agency and is driven by growth opportunities, for our clients and for us.
Simon Bolton, current CEO of Brand Union and future Executive Chairman of the new agency, said: "Consolidating our agencies will instantly provide our clients with the benefit of scale and a single point of access to a range of services. covering almost all aspects of the brand. and communication. "
WPP, founded in 1971 as Wire and Plastic Products, has been led by CEO Martin Sorrell since 1987. In 2002, it was described by The New York Times as having entered the "Big Four" of advertising companies. companies alongside Publicis, Interpublic Groupe d'Entreprises and Omnicom. However, recent speculation points to a slowdown in the fortunes of the FTSE and NASDAQ-listed company, which has been under pressure to streamline operations amid reports of falling fortunes.
Manfred Abraham, founder of London-based business management consultancy Brandcap, comments on the news. He says: "Last week news broke that Lord Sorrell (sic) was under increasing pressure to streamline WPP in response to slowing revenue growth. A source from WPP said the merger of leading creative agencies would destroy shareholder value. Coincidentally, a week later, it was the branding agencies, with the exception of Landor, and his clients that took the crash.
Notably, other large branding agencies owned by WPP such as Landor, Fitch, Design Bridge and Coley Porter Bell were not included in the merger announcement. Abraham says, "The creation of this new mega branding agency would be a strategic decision to benefit clients, not a cost reduction exercise. Yet with a big change comes big disruption, and many customers might end up looking elsewhere before enjoying these benefits. "
However, speaking to Transform magazine, Jim Prior explained the reasoning behind the merger. Prior said: "It is common knowledge and common knowledge that many large organizations around the world are asking if they can streamline the way they operate in the industry. Many are cutting back, there is a lot of pressure from shareholders in other client organizations to rationalize in these areas, and we're hearing that. And we understand why these questions are being asked, and we believe that we are offering these clients a better way of doing business that meets their own obligations to their shareholders or stakeholders, and it is about providing better services at scale. with more efficiency.
Prior continues, "That's why we do it – we meet the needs of the customer and we align with the needs of the market. It's about being at the forefront, it's about generating a next-generation business model in the brand space that enables customers to get the services they want and need. in a more complete and complete manner, and with a simpler interaction, a simpler journey and more straightforward relationship. We're very, very clear about it and we're very confident that's what we're bringing together. It is not a reactive gesture.