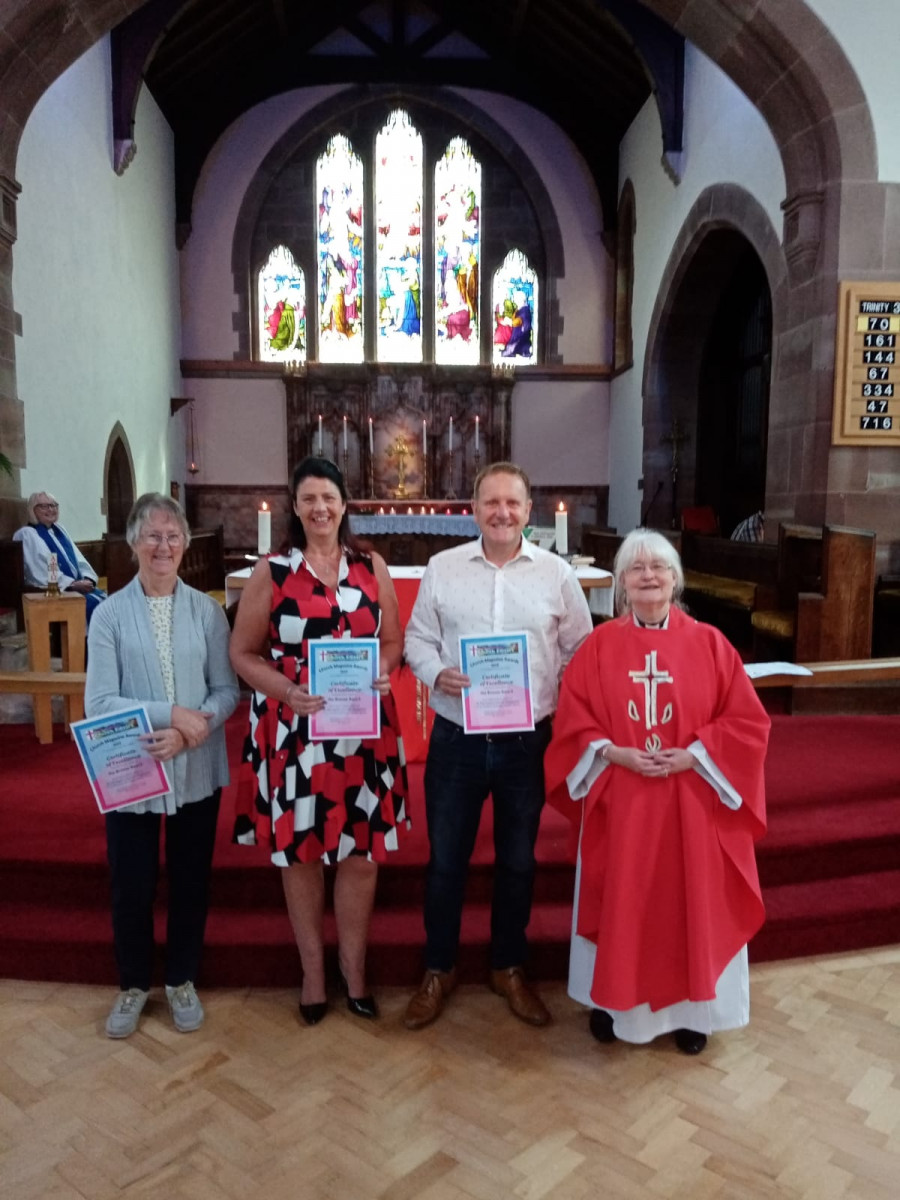 Pelsall publication wins national award
St Michael's Church in Pelsall has won a bronze prize in an annual national competition for religious magazines.
The award and certificate of excellence were announced by the Association of Church Magazine Editors (ACE), causing joy and jubilation among the proud congregation.
ACE organizers and judges described the Pelsall publication as: "A small magazine which contains much interesting material…with good coverage of the Christian message without jargon, fulfilling its purposes of spreading the Christian message in a creatively to the people of the village of Pelsall. Professionally laid out, it has a circulation of 400 copies with four issues a year.
Reverend Alison Morris, Acting Minister at St Michael's said; "The members of the magazine's committee are shocked and amazed but very delighted. They believe that this is a real achievement, especially since it is their first participation in this prestigious competition.
"We never thought we would actually get this award…how good is it?! The small group of magazines have worked extremely hard, so congratulations to them all."
The church is very grateful for the generous time and expertise provided by Bluflame Design of Lichfield.
"Vicki Maye, director of Bluflame, who is also a member of our church community, ensures the magazine's design is engaging and appealing," said Alison. "Along with lead designer Geoff Taylor, to whom we are indebted, they always guarantee a top notch product. Quite simply, it means that our Christian message has an impact on and within our Pelsall community. From start to finish, St Michael's has a team of aces!"
Trophy and certificate presentations will take place at Westminster Central Hall, London, during the autumn.