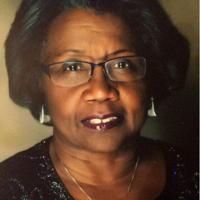 Genealogy: Webinars, new publication to help find ancestors | Valley life
This month American Ancestors is offering two free webinar programs and both promise to be engaging and informative.
"Wanted! Dead or Alive: Researching Criminal Ancestors" will be presented from 3 to 4 p.m. on February 10. The speaker will be genealogist Melanie McComb: "Throughout history, there are individuals who struggle to living by the rules of a society, often turning to criminal and illegal activity.While some criminals can circumvent the law, they are most often caught, leaving a paper trail documenting their activities, whereabouts, and other information valuable resources that can be used to trace family history Genealogist Melanie McComb will provide an overview of key resources that can be used to research criminals in your own family tree, including newspapers, prison records, prison records, court records, etc.
To register, visit the site at shorturl.at/grxzF.
Next is "Researching African American Ancestors in New England," which will be presented from 4-5 p.m. on February 17. The speaker will be genealogist Meaghan EH Siekman: "There are hundreds of resources available both physically and online through the New England Historic Genealogical Society and other New England repositories to help you research African American ancestors. This online lecture will highlight useful collections including court and accounting records, local histories, original manuscripts, rare documents and online databases, and provide tips for finding less obvious sources in the archives. and the New England deposits.
To register, visit the site at shorturl.at/otQU2.
If you register for these two webinars and cannot watch them live at the above times, you can always watch them later on the New England Historical Genealogical Society website and YouTube channel.
III
The Wabash Valley Genealogy Society's February virtual meeting and presentation will take place at 6:30 p.m. on February 14 on Zoom. The topic of the presentation will be "Breaking the Brick Wall: Researching in Black & White, Finding the Enslaved and More", given by Deborah A. Abbott, PhD.
His talk will focus on the clues and resources needed to follow a black ancestor's journey from freedom to slavery using a case study that will also reveal how black and white families were intertwined.
To participate in this Zoom presentation, you must be a member of the Society. All members will receive links to the meeting in their email. To become a member, visit http://inwvgs.org/.
III
Moorshead Magazines Ltd., publisher of Internet Genealogy, History Magazine and stand-alone pamphlets on various genealogical topics, offers a new and updated publication titled Female Ancestor Research.
"This new 2022 edition, compiled by author Gena Philibert-Ortega. . . contains all new articles, including: Start your search; She is not there; make the most of online searches; African-American newspapers; His life in the books; Find the story in the archives; What is her maiden name? ; Introduction to Catholic Registers; Find female ancestors before 1850; 20th century ancestors; research on cemeteries; Community cookbooks; Ten records you don't use; Female Ancestor Checklist; and Finding Female Ancestors: Glossary. »
The printed booklet is in magazine format and has 68 pages. It retails for $9.95 plus $3 shipping. It is also available in downloadable PDF format for $8.50.
To order by phone, call 1-888-326-2476. Or visit their site to order at https://your-genealogy-history-store-usa.myshopify.com/collections/tracing-your-ancestors-series.