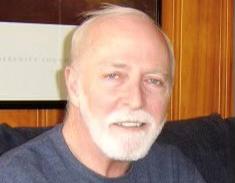 Former Texas magazine editor Ken Hammond dies
Ken Hammond, a longtime Chronicle editor who for many years edited the newspaper's Sunday Texas Magazine and nurtured dozens of local writers, died on January 2. He was 78 years old.
Hammond died at the Methodist Hospital in Houston of natural causes, including complications from pulmonary fibrosis. Before being hospitalized at the end of December, he lived in southwest Houston.