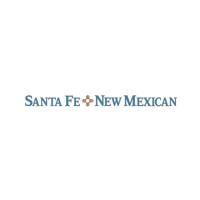 Former New Mexico Magazine Editor Wins Lawsuit Against State Department of Tourism | Local News
A Santa Fe jury ruled late last week that the New Mexico Department of Tourism had violated the state's whistleblower law by retaliating against a former New Mexico Magazine editor-in-chief by urging her to resign after speaking about what she saw as politically motivated censorship in the state publication.
"For me, when the jury returned the verdict, it was a claim that they believed censorship was also harmful," former editor Alicia Inez Guzmán said on Monday.
"I felt like it was kind of a David and Goliath situation because the burden of proof was really on. [our] side, and we really had to prove our case, "she added. "It was beautiful to see the witnesses come together for something we all thought was right, to stand up against censorship and abuse of power."
The jury awarded Guzmán $ 15,000 in lost wages and $ 10,000 for his emotional distress, said Ernestina Cruz, one of his lawyers.
The $ 15,000 will be doubled under the whistleblower law, Cruz said, which means Guzmán will receive a total of $ 40,000 from the state.
The state must also pay Guzmán's legal fees. This figure has not been finalized, but Guzmán's attorney, Carlos Quinones, estimated it would amount to "at least" $ 100,000 more.
The state has already paid $ 56,423 to a contract lawyer to defend the tourism department against the lawsuit, Department of General Services spokesman Thom Cole wrote on Monday. This does not include costs associated with the trial, which ended when the jury returned their verdict around 8 p.m. Friday after deliberating for about five hours.
Guzmán, 35, filed a complaint in August 2020 after saying an internal dispute arose over a story written by famous author Chicana Denise Chávez titled "Libros para el Viaje," or "Books for the Journey," on the history of travel on El Camino Real and across the southern New Mexico border, and the healing power of books.
Chávez, 73, submitted the story in early February 2020, Guzmán said in his lawsuit, and editor Kate Nelson and New Mexico Magazine CEO Edward Graves reviewed and approved it for publication in the April 2020 edition.
But weeks later, after the magazine's proofs had already been sent to the printer, Graves told Guzmán the article would be withdrawn, according to the lawsuit.
Guzmán demanded an explanation, the costume said, and Graves told him that the article "was not quite in the middle of the road."
When asked for more information, Graves said "he could see how a lawmaker in southern New Mexico might not like the content of the article" and withhold funding from the Department of Tourism.
Chávez was "livid" when told the story would not unfold, according to the lawsuit, and quickly rallied support from State Representative Angelica Rubio, D-Las Cruces and several other lawmakers, who wrote to Governor Michele Lujan Grisham asking him for reconsidering the decision to withdraw the Chávez story.
Guzmán said in her lawsuit that she wrote a resignation letter stating her last day would be April 16, but Graves told her to make it effective immediately and clear her office within an hour.
Guzmán – now a writer at the non-profit Searchlight New Mexico news organization – said in an interview in 2020 that he was told 10 minutes after submitting his resignation that the article would be published. She tried to reverse her resignation, she said, but Tourism Secretary Jen Paul Schroer rejected her request.
Chávez said in an interview last year that her story was only published because of the pressure she and others put on state officials.
On Monday, she said the jury's verdict was "a wonderful statement in the belief in journalism and the power to strive for what is right and just."
The win was especially important, she said, as she, Guzmán, Quinones and Cruz are all from New Mexico.
"Two Chicana Latina women – one from the north and one from the south – won a free speech case," she said. "Think about the ramifications of this; it's monumental.
Chávez came from Las Cruces to testify during the four-day trial in Santa Fe last week. She said she used a cane that belonged to New Mexico author Rudolfo Anaya to stabilize herself on the way to the witness stand, and she felt his energy as she testified.
Cruz said during Chávez's testimony: "Everyone was clinging to every word, and it was powerful."
Guzmán and Chávez said they never learned for sure why state officials oppose Chávez's story.
"That's the million dollar question," Guzmán said on Monday. "I kept asking this question, 'What's so threatening about this story? And no one could answer the question.
Chávez said she believed it had something to do with references in her story to the plight of impoverished immigrants along the state's southern border. "We are a troubled state and a poor state, and people don't want to see what really exists," she said.
Tourism Department spokesman Cody Johnson wrote in an email Monday that the state agency offered Guzmán $ 50,000 to settle the case, but she declined the offer.
Quinones disputed this. He said the state's best and latest offer to Guzmán was $ 10,000.
According to the publication's website, the magazine "is self-sufficient with virtually no taxpayer funding other than offices."
Johnson did not respond to a question about the magazine's annual operating budget.